RV TRAILER TOWING

5th wheels, travel trailers and boats.
Book early to get a date that suits you.
To book a move, phone or text 306-537-5415,
or email us at jrsports@sasktel.net
Be sure to read all the details below.
PLEASE NOTE:
WITH THE CURRENT VOLATILE FUEL PRICES, WE NEED
TO ADD A FUEL SURCHARGE. AS THIS IS BEYOND OUR
CONTROL, WE THANK YOU FOR YOUR UNDERSTANDING.

Our 2020 one ton Ford dually
can move your RV or boat & trailer*
from storage to your home, to the lake
or seasonal site, for work, for selling
or to a repair facility for warranty
or damage repairs.
*maximum legal size limits apply
*excludes gooseneck hitches at this time
(click here to see an explanation of hitches)

Since 2010 we have moved over 800 RVs.
We regularly move RVs to and from
Manitoba, Saskatchewan,
Alberta and British Columbia.
On specific need we can do a move to/from the Yukon.
We do not go into the U.S. nor Ontario.

For the safety of your trailer, our truck and
us, we reserve the right not to move a trailer
when the wind is at a dangerous level.
When your trailer is in tow
it is covered under my
commercial liability insurance
which is $2 million.
Your trailer needs to be plated or
have a permit for moving in Sask. and
needs to be insured for loss other
than liability. The level of insurance
for fire, theft, collision or upset
and the deductible you choose is entirely
up to you. You may wish to consult your
insurance agent in this regard.
To date we have never had a claim.

Note: To move your trailer,
we need to ensure it is done with
the legal owner's authority. You
should be prepared to show
the trailer's registration.
Permits are available from SGI.
We require the original permit.

SGI has temporary insurance
coverage for $11.00 for 7 days
when moving a trailer that is located
outside Saskatchewan.

Example: A trailer located in Manitoba and
coming to Saskatchewan requires a Manitoba permit.

Click here to view some trailers moved

Park entry fees, toll charges, etc.
are not necessarily included.

Hotel costs may be added for
return trips over 800 kms return.

Book early to get the
moving date that best suits you.

Prepayment is required for all moves.
We do not confirm a date until prepaid.
If you pick a date and we can do the move on
that date, make payment immediately or someone
else might book and pay for the date you want.
We work on a first paid, first served, basis.

Accepted forms of payment are cash
or interac e-transer payment through
your bank or credit union. To keep our
costs down, we do not accept credit cards.
We do not accept cheques.
For e-transer payments use our email
address which is: jrsports@sasktel.net
We have auto-deposit thus no password is required.

I hold a class 1**CDL (commercial drivers
license) with air brake and motorcycle
endorsement and have a 45+ year
accident free driving record.
**My license allows me to move any
RV trailer of any size and weight.

Please note:
If you only hold a regular class 5 driver's
license and your trailer has a rated GVW
(gross vehicle weight) over 10,000 lbs
(4600 kgs), you cannot legally tow it.
You may be denied insurance coverage
in the event of a claim, you may be
ticketed or you may be shut down on the
side of the highway.
Do not put yourself in a position that will
cause you grief. For more information
contact SGI or go to SGI's website here
You can find the rated GVW sticker of most
trailers on the left side of the trailer near the
front end. If not there look on an inside
cupboard door.

References available.
Some comments we've received are:
*****************************************************
We just had our new Jayflight delivered to
Good Spirit yesterday by George and his wife.
They were awesome. We can't say enough good
things about our trailer delivery
experience with George!!
*****************************************************
Thanks to you and your wife George for
hauling our Destination trailer to Sherwood
today, and hauling our old one out we so
greatly appreciate all you guys did and
(my husband - name removed) said
you guys have a lot of patience and
are absolutely awesome at what you do.
*****************************************************
You guys are awesome. When you told me
your wife does the backing I thought you
were kidding but when you got out of the
driver's seat and she got in my jaw dropped.
You spotted my trailer perfectly.
Thanks so much.
*****************************************************
Your help was the upmost quality and
respect. You and your wife are amazing
and wonderful people.
*****************************************************
Great job.
Truly appreciate your promptness and integrity.
Thanks to both of you for a job well done.
*****************************************************
Note:
Trailer must be no older than 15 years,
in good mechanical condition, with brakes
and all lights working. ie: No junk.

Before departure, we inspect the
outside of the trailer to make sure
everything is working and secure but
it is the owner's responsibility to make
sure all items inside are safe and secure.

Fifth wheel and travel trailers must
have a properly charged battery installed
for break-away brakes which is a
legal requirement.
Should we arrive to tow your trailer and
it does not meet safety requirements, we
will not complete the move and you
may forfeit any money paid. We are
very easy to deal with and we are
very accommodating, but moving
someone's property is a very
serious business and we take that
responsibility very seriously.

Upon arrival at your destination we don't just drop your
trailer and drive away. We ensure your trailer is level,
that there are no trees, electrical boxes, posts, etc. that
will be in the way of your slides or basement doors and
we will stay until you are comfortable with all aspects
of your trailer. To facilitate levelling your trailer, you
should have on hand as many as 12 blocks.
The blocks are typically 2" X 8" and 12" to 18" long.
You will likely need one or two for the front jack on a
travel trailer or two for each landing gear foot on a fifth
wheel trailer. You'll also want one or two under each
wheel and one or two for each stabilizing jack.
We will not tow a trailer that is
loaded beyond its rated GVW.
Again, you may forfeit any money
paid if the weight can't be reduced.
ie: If you're moving across country,
don't load your trailer down with all
your books, tools, exercise
weights, etc. Should your effects
include firearms and ammunition
we can legally possess them for your
move with the exception of handguns.
We tow trailers and we are very good
at what we do. We do not break camp,
lift stabilizer jacks, pack up camp
chairs, etc. When we arrive to move
your trailer it should be ready to go.
If you need us to do any of the
foregoing let us know and we can
adjust the cost accordingly.

Note: If you are having a new trailer
delivered and there's a trade-in trailer to go
back to the dealer, you must have everything
out of your old trailer by the time we arrive
with your new trailer. We do not help transfer
the contents of one trailer to another.
In the past, owners have had everything off
the ground and under a tarp or boxed up.
Boxes are available at most liquor stores for
free. We can usually quote an
arrival time within +/- 15 minutes.
We do our best to spot your trailer where
you want it but a 30 foot trailer will not
fit in a 25 foot spot. Nor can we twist and
turn as tight as a bobcat might.
Please take this into consideration.

We DO NOT tow into the old part of
Sherwood Forest or Katepwa Beach
campgrounds. There is just too much
overgrowth of trees and it is impossible
to maneuver a trailer under these conditions.
At these two campgrounds you may be able to
arrange for a bobcat to do the finesse maneuvering.
No charge for use of 4 wheel drive if needed.
Additional fees may be charged for such
eventualities as flat tire change, acquiring a
replacement tire if no spare is available,
including the charge for the replacement
tire, or the requirement to use tire
chains in snowy or muddy conditions.

Be sure your tires are properly
inflated and wheel bearings are
greased and in good shape.
If you're in need of a 'trailer to tow
vehicle' wiring schematic, you'll
find one of the best ones here.
Call George at cell 306-537-5415,
email: jrsports@sasktel.net ,
or text 306-537-5415.
You can find us listed in the white pages of
the Regina phone book under J R Sports.
Big or small we can tow them all.


Below are a few places we've delivered to.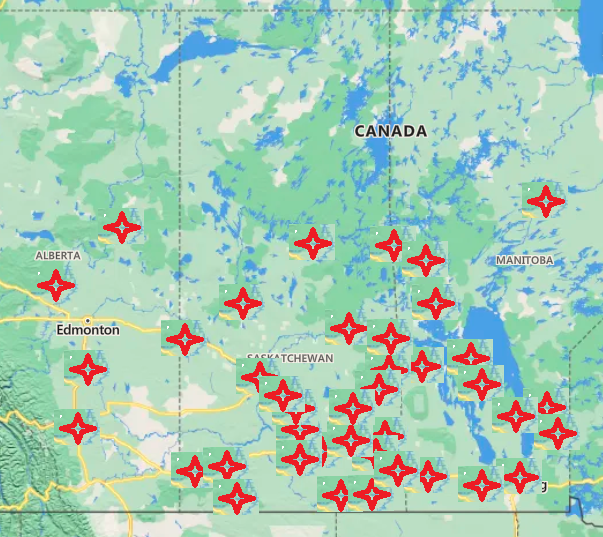 FOR THE NEW OR THE EXPERIENCED RVER, YOU'LL
FIND A CAMPER TRAILER LOAD OF INFORMATION
ON YOUR DAILY DIGITAL NEWSLETTER AND IT'S ALL
FREE. SIMPLY GO TO www.rvtravel.com AND SIGN UP
FOR YOUR DAILY DOSE OF TIPS, TRICKS, ETC.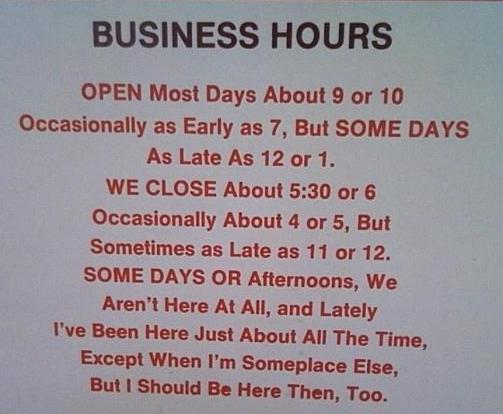 Disclaimer
J R SPORTS is a legal, registered entity
with the Government of Saskatchewan
and has been registered since 1994.
Any and all comments, photos, references, etc
are copyrighted. As such, they cannot be
duplicated or reproduced without the written
permission of J R SPORTS.
J R SPORTS is registered with and holds
a Business License issued by the City of Regina.

The information offered by/on this
website is not subject to Government
of Canada web publishing
policies or the Official Languages Act,
and may not be accessible to
persons with disabilities.

The J R SPORTS website is owned,
operated and published by
J R SPORTS, Regina, Saskatchewan.

Copyright 2023 All Rights Reserved.